A state grand jury has handed down five indictments totaling 27 offenses against Alex Murdaugh, alleging the disgraced attorney engaged in a multitude of financial crimes across five different counties. 
The indictments charge Murdaugh with four counts of breach of trust with fraudulent intent, seven counts of obtaining signature or property by false pretenses, seven counts of money laundering, eight counts of computer crimes and one count of forgery, said Robert Kittle, spokesman for the S.C. Attorney General's Office. 
The indictments were filed in five counties: Bamberg, Orangeburg, Colleton, Beaufort and Allendale. 
Altogether, state prosecutors allege Murdaugh defrauded victims of approximately $4.8 million through various financial schemes. 
Amanda Loveday, a spokeswoman for the Murdaugh family, said they were not surprised by the new charges, which relate to Murdaugh's handling of clients' funds and law firm fees.  
"We have made it clear that Alex regrets that his actions have diverted attention from solving the murders of his wife, Maggie, and son, Paul," she said. 
Murdaugh, 53, is already being held without bail in the Richland County jail on allegations he swindled the family of his former housekeeper out of millions of dollars and attempted to arrange his own suicide over the Labor Day weekend in a failed insurance fraud scheme. 
The indictments, filed Nov. 18, vastly expand the scope of crimes Murdaugh is alleged to have committed and represent new threats to the disgraced attorney who only months ago was the well-respected scion of a powerful Hampton County legal family. 
Prosecutors allege Murdaugh used a personal bank account called "Forge" to defraud clients. Murdaugh is also accused of stealing legal fees intended for his former law firm, Peters, Murdaugh, Parker, Eltzroth & Detrick.
The Forge bank account shared a name with Forge Consulting LLC, a legitimate company used by attorneys to facilitate structured settlements, the indictment states.  
In January, Murdaugh allegedly stole $125,000 from the settlement for a S.C. highway patrolman injured in the line of duty in Orangeburg County. Murdaugh allegedly forged the trooper's signature on internal records at his law firm, the indictment states. 
In October 2015, Murdaugh allegedly stole $383,056 from a settlement intended for a man and his family in Allendale County. 
In October 2016, Murdaugh is accused of stealing $75,000 from a man in Colleton County.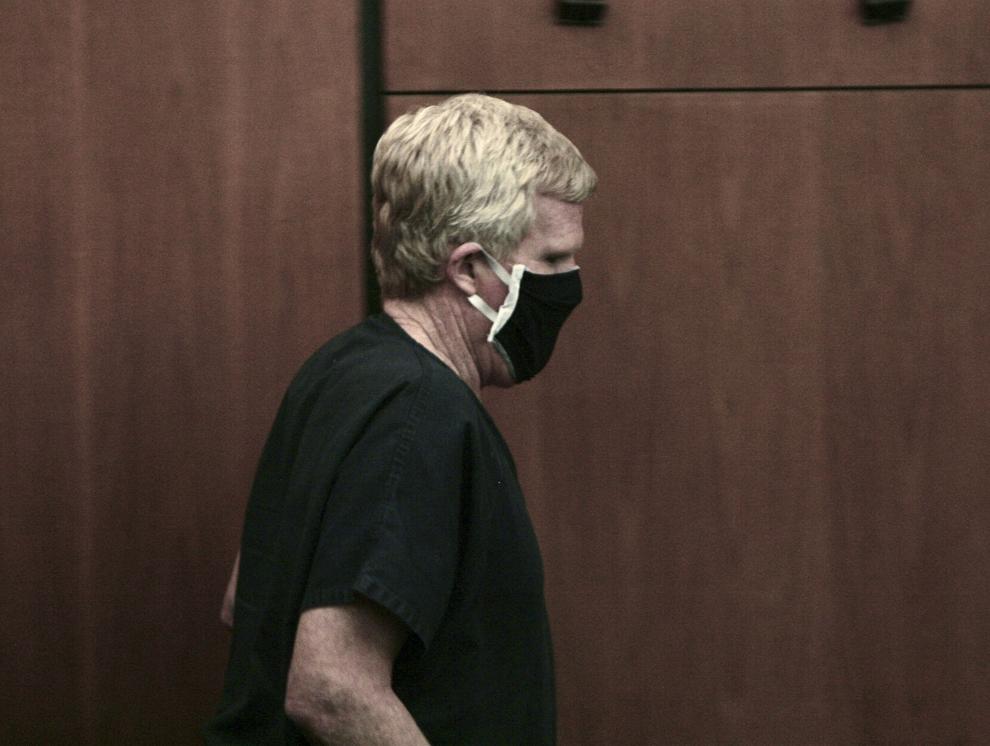 Murdaugh is also accused of convincing an attorney from another firm to pay $792,000 in legal fees to him directly, rather than the PMPED firm, in March.  
Murdaugh said he was going to structure the fees because of civil liability he faced in connection to a boat crash in which a young woman died, referring to a lawsuit filed against Murdaugh after Mallory Beach died in a boat piloted by Murdaugh's son Paul in 2019.
After staff at his law firm started asking questions about the missing money in July, Alex Murdaugh allegedly told the attorney he needed to return the $792,000 to him so it could be given to PMPED, the indictment states.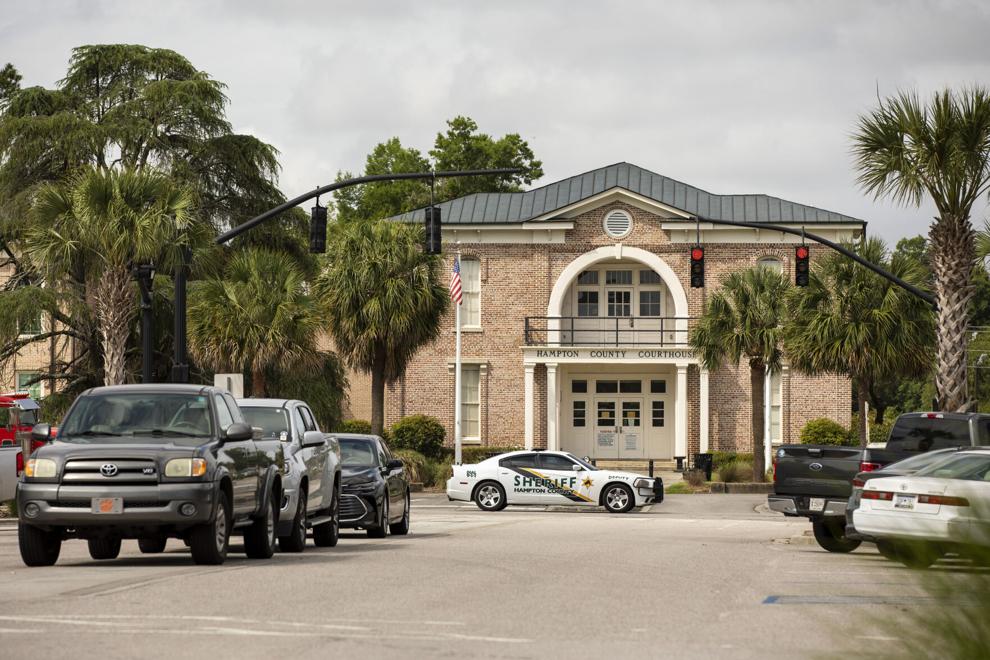 Murdaugh allegedly only provided $600,000 to the attorney, who was required to deposit $192,000 of his own money to balance the trust account, the indictment states. 
The largest fraud alleged remains the almost $3.4 million Murdaugh is accused of stealing from the wrongful-death settlements intended for the family of his longtime housekeeper, Gloria Satterfield. 
After Satterfield's death at the Murdaugh family's Colleton County hunting lodge in February 2018, Murdaugh convinced the woman's sons to hire his friend and fellow attorney Cory Fleming of Moss, Kuhn and Fleming to represent them in a wrongful death suit, according to court records. 
Unbeknownst to the sons, Fleming brokered multimillion-dollar settlements in the case and was directed by Murdaugh to deposit the sons' share of the money in a bank account he secretly controlled, records state. 
The sons say they never saw a penny.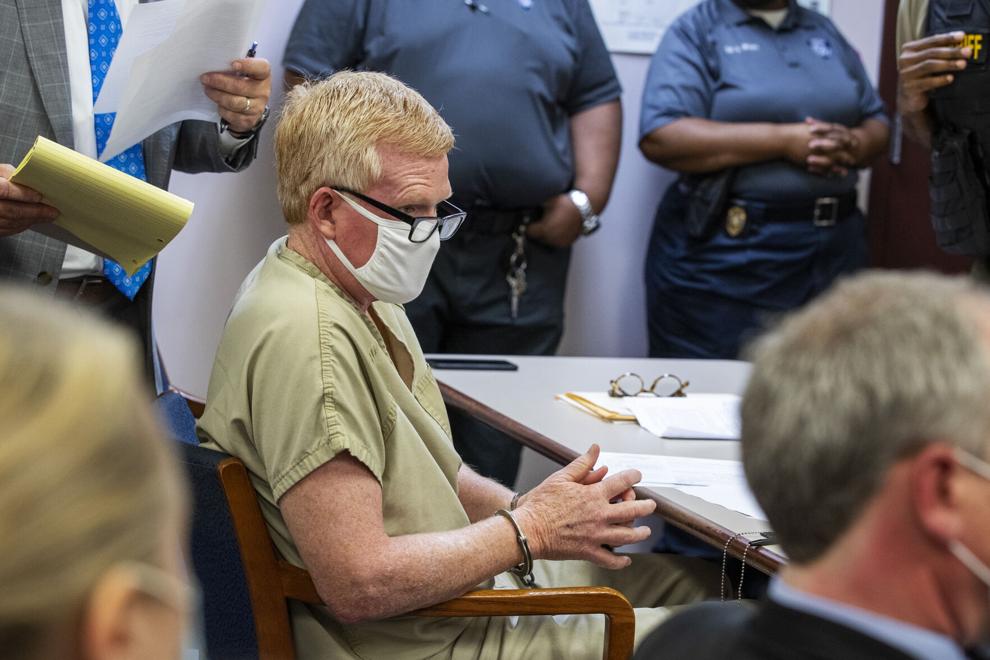 Fleming's law firm and Palmetto State Bank announced earlier this month a settlement had been reached with the sons. Murdaugh's attorneys claimed in a Nov. 17 court filing that the sons have received $6 million for their losses through settlements.
Murdaugh is also accused of attempting to arrange his own suicide over the Labor Day weekend so his other son Buster could collect on a $10 million life insurance policy. Murdaugh was reportedly shot in the head but survived and was airlifted to a Savannah hospital for treatment, according to authorities. 
Murdaugh initially blamed the shooting on an unknown assailant, but investigators determined the triggerman was Curtis Edward Smith, a former Colleton County logger whom Murdaugh represented in a personal injury lawsuit from 2010. 
Smith has denied shooting Murdaugh in interviews. 
Murdaugh's attorneys say their client suffered a decades-long opioid addiction, which worsened after his son Paul and wife, Maggie, were fatally shot at the hunting lodge in June. 
A forensic psychiatrist that evaluated Murdaugh to determine if he was safe to release on bail diagnosed the disgraced attorney with "severe opioid use disorder," according to court filings. 
The state grand jury investigation was led by State Law Enforcement Division and the S.C. Attorney General's Office, Kittle said. 
"Attorney General Wilson would also like to acknowledge the involvement of the Federal Bureau of Investigation and the U.S. Attorney's Office," Kittle said.  "The case will be prosecuted by this agency."